A Small Thing Can Make A Huge Difference.
We believe a little bit of kindness can go a long way. Sometimes a simple note in the mail can save a life.
September is Suicide Prevention & Awareness Month and Sept 10th is World Suicide Prevention Day.
We are sending FREE postcards across all 50 states with handwritten notes to anyone who needs one. Our goal is to help people feel less alone, encourage people to take care of themselves, and emphasize that someone out there cares about their life.
We need your help by giving us the names and addresses of those who might need some sunshine in their mailbox.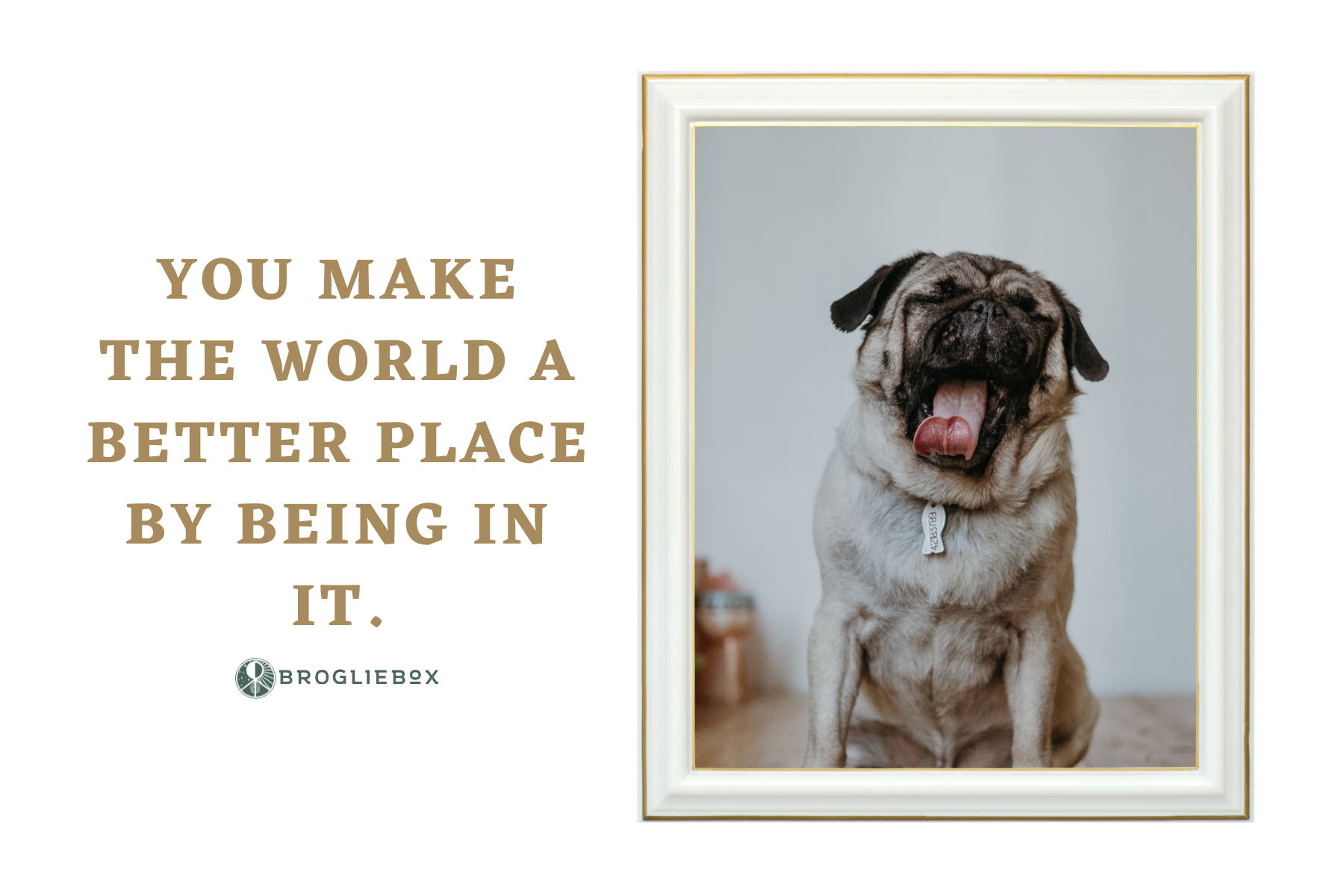 Anyone & everyone. You never know when someone is going through something. Maybe they need to hear that they aren't alone in this world and that someone cares about their life - even if it's from a stranger.
And yes, you can send one to yourself if you are also struggling with your mental health.
Right now, we are limiting this to within the United States. Drop us a note with any other questions you have about this campaign info@brogliebox.com
WHAT WILL THE POSTCARDS SAY?
The front of the postcards will have a photo of a cute dog & words of affirmation and inspiration. On the back of the postcard will be a handwritten message. They will offer words of encouragement. Each one might be a little different.

Examples:
Alice,
I know how heavy life feels for you right now. I just wanted to drop you a note to tell you to keep going.
John, The world needs you here. In difficult moments, I want you to remember that you are not alone.
Alex, Just wanted to drop some sunshine into your mailbox. You are amazing and don't forget it!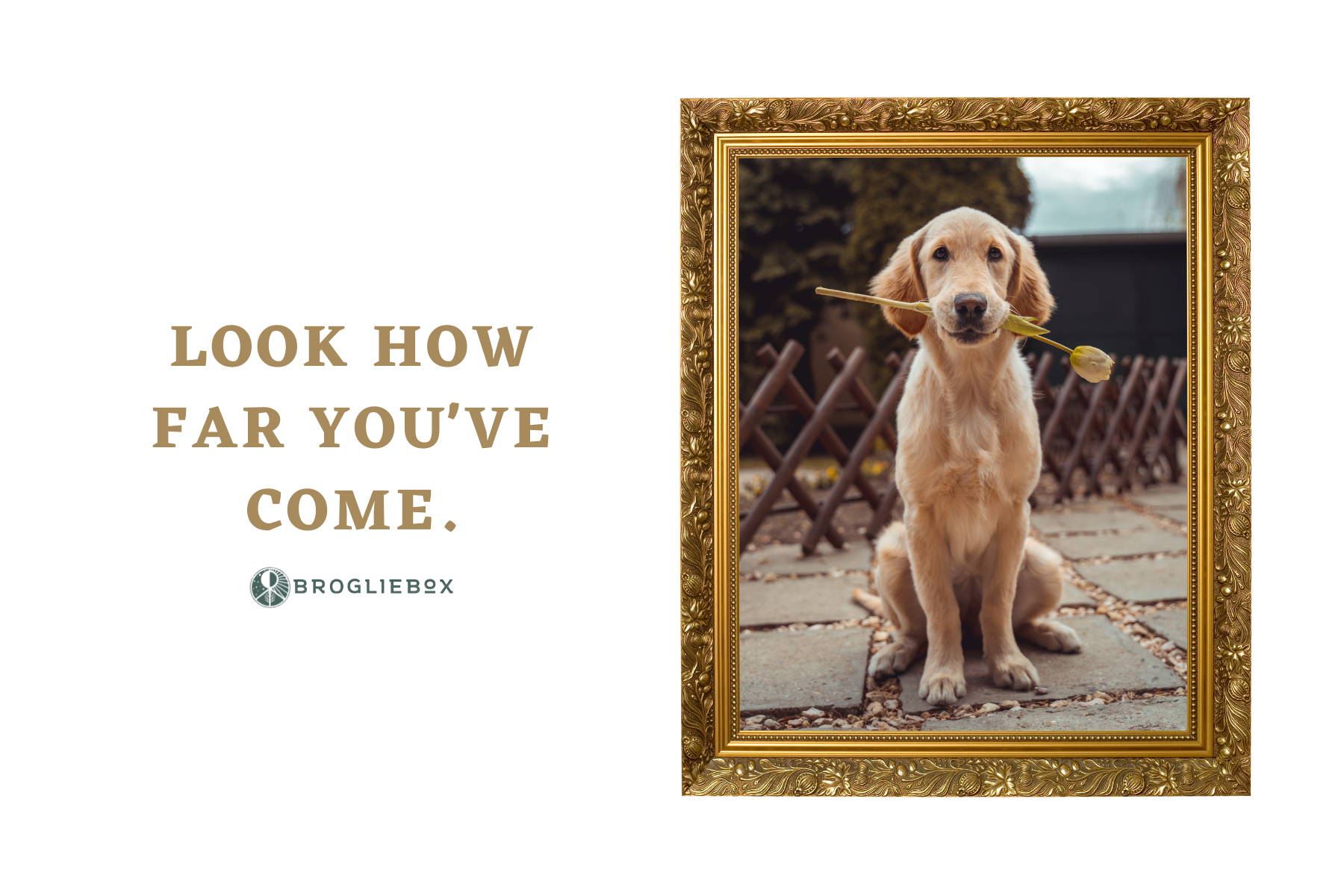 In 1969, Stanford physiatrist Jerome Motto and statistician Alan Bostrom conducted a study to prove the effectiveness of sending handwritten notes in the mail to a group of people who had been experiencing mental health challenges.
The study consisted of 843 people. 50% the group received handwritten notes in the mail from the hospital staff over the course of 5 years. The other 50% of people did not receive anything. The suicide rate was cut by half with the group that received the letters.
We include handwritten notes in our BroglieBox mental wellness care packages & kits and we wanted to future our reach through this give-back program in honor of World Suicide Prevention Day.
Fill out the form below and we will send one of our postcards and handwritten messages of encouragement.